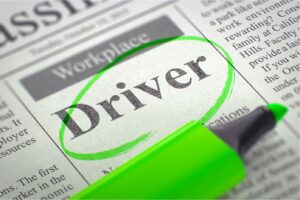 We are hiring!  Drive during the day.  Be home at night.
At Crowe Transportation, we take pride in the quality of our employees.  We are a family-owned, 100% food-focused carrier that has been in operation since 1968 in Elizabethtown, Pennsylvania.
Because of our continued growth, we are currently looking for drivers to fill local and regional driving positions.  These positions will allow you to be at home with your family on most nights.
Requirements
– Qualified candidates would require a valid driver's license and a CDL license
– High school diploma or equivalent preferred
– Minimum of three years driving experience in commercial transportation or a graduate of an accredited truck driving school
– Ability to operate a tractor-trailer truck safely and efficiently
– Ability to read and correctly interpret route manifests and invoices
– Possess knowledge of all applicable state and federal DOT regulations
– Ability to lift 60-75lbs
Responsibilities include
– Operating a tractor-trailer in a safe, professional manner at all times
– Providing exceptional customer service and delivering products on time
– Backhauling
– Maintaining daily DOT logs
– Conducting pre and post-trip inspections in compliance with DOT regulations
If you are interested in being considered for employment, please click here to complete our online application.
For more than five decades, our team of transportation, warehousing, and logistics experts are focused on delivering solutions that fit the specialized needs of our large and small food clients. Our 290,000 square-foot storage facility employs over 100 individuals.   At Crowe Transportation, we treat your supply chain like family, our family.