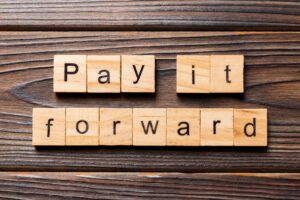 Whether it is coaching youth sports leagues, donating time to community fundraisers, or contributing monetarily to a nonprofit organization, operating a pay-it-forward culture has always been important to Crowe Transportation.
Crowe Transportation would like to offer a shout out to some of the nonprofit organizations we have had the opportunity to contribute to in one way or another.
Brittany's Hope
Brittany's Hope is a nonprofit organization created to empower families and communities to make real and lasting change in the lives of orphaned and at-risk children through international special needs adoption grants and humanitarian initiatives.
Mt. Calvary Christian School
Mt. Calvary is a Christian school located in Elizabethtown, offering academic, artistic, and athletic opportunities for students from preschool through twelfth grade.
WJTL 90.3 FM
WJTL is a non-commercial Christian radio station located in Lancaster County that is 100% listener supported.
House on the Rock Family Ministries
House on the Rock Family Ministries assists churches in building healthy marriages and families. They believe if they can make strong men, marriages will strengthen.
Friends in Action Ministries
FRIENDS, an Evangelical missionary organization, with international headquarters located in Elizabethtown, exists "to accelerate the work of proclaiming the Gospel to isolated people groups around the world that have not had the opportunity to hear the Good News of Jesus Christ." FRIENDS has affiliates in the United Kingdom, Canada, and the USA.
If you are interested in donating to any of the above organizations, click on their name. It will take you to their website or Facebook page.
"Since you get more joy out of giving joy to others, you should put a good deal of thought into the happiness that you are able to give." – Eleanor Roosevelt