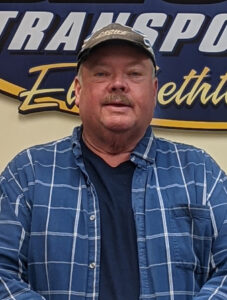 Don Weaver has been driving truck for Crowe Transportation since 2011.
Originally from the oldest community in Dauphin County (Middletown), Don resides in Elizabethtown with his wife of 32 years.
Before joining the Crowe team, he worked in the marketing department for a national hand tool and storage product company. Don also drove truck for another company in South Central Pennsylvania.
A typical day at Crowe for Don involves visiting new clients in the local area Monday through Friday.
Don said the best part about working at Crowe Transportation is the company culture and the entire team.
He adds, "It is a great place to work, and as I am heading into retirement, the flexible schedule is wonderful."
When Don isn't on the road for Crowe, you will find him spending time with his family (his wife, grown step-children, granddaughter), golfing, woodworking, or traveling.