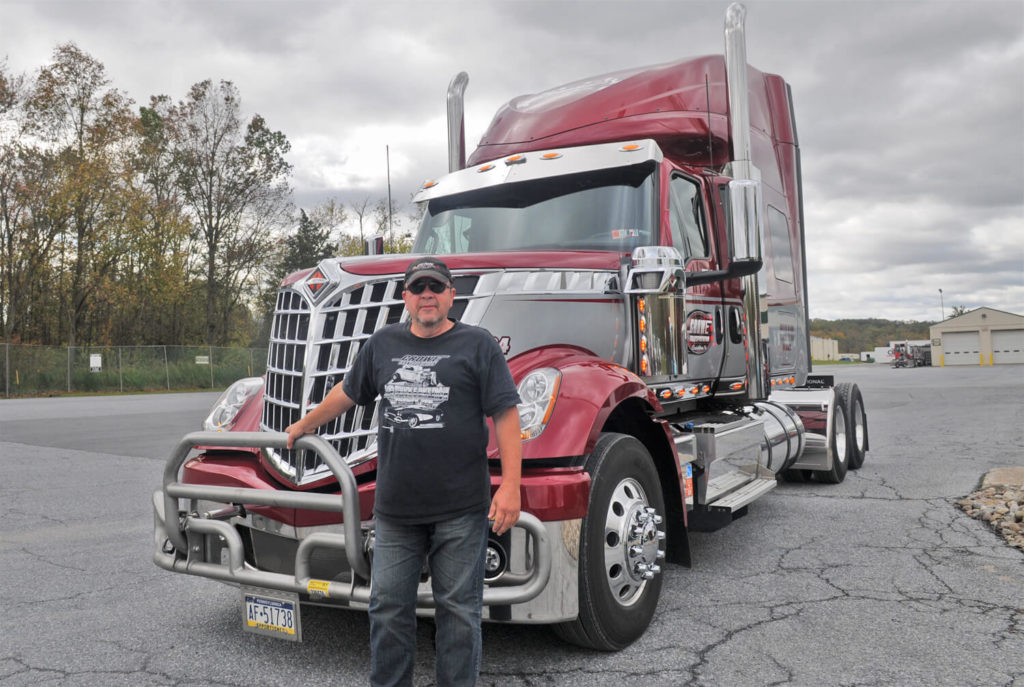 Hailing from York, Pennsylvania, Steve Strine has been driving truck for Crowe Transportation for over a decade. 
Born and raised in Shrewsbury and New Freedom, he is a graduate of Susquehannock High School and the York County School of Technology.
As a child, Steve dotingly remembers riding in his father's truck during the summer months when he came home from completing his routes.
Steve added, "While I wasn't interested in driving truck as a child, I always enjoyed riding with my dad. Who knew that is what I would do for a living?"
Before joining the team at Crowe, he drove truck for various companies in the region.
A typical day at Crowe for Steve involves routes to New England or Michigan. Last week he drove to Massachusetts to unload, stopped at Albany, New York for a pick-up, and then headed back home to Elizabethtown.
Steve said the best part about working at Crowe Transportation is his fellow employees.  He remarked that he couldn't have asked to work with and for a better team.
When Steve isn't on the road for Crowe, you will find him spending time with his family (his wife, two grown sons, and two grandchildren), riding dirt bikes, or driving his 1971 Camaro.