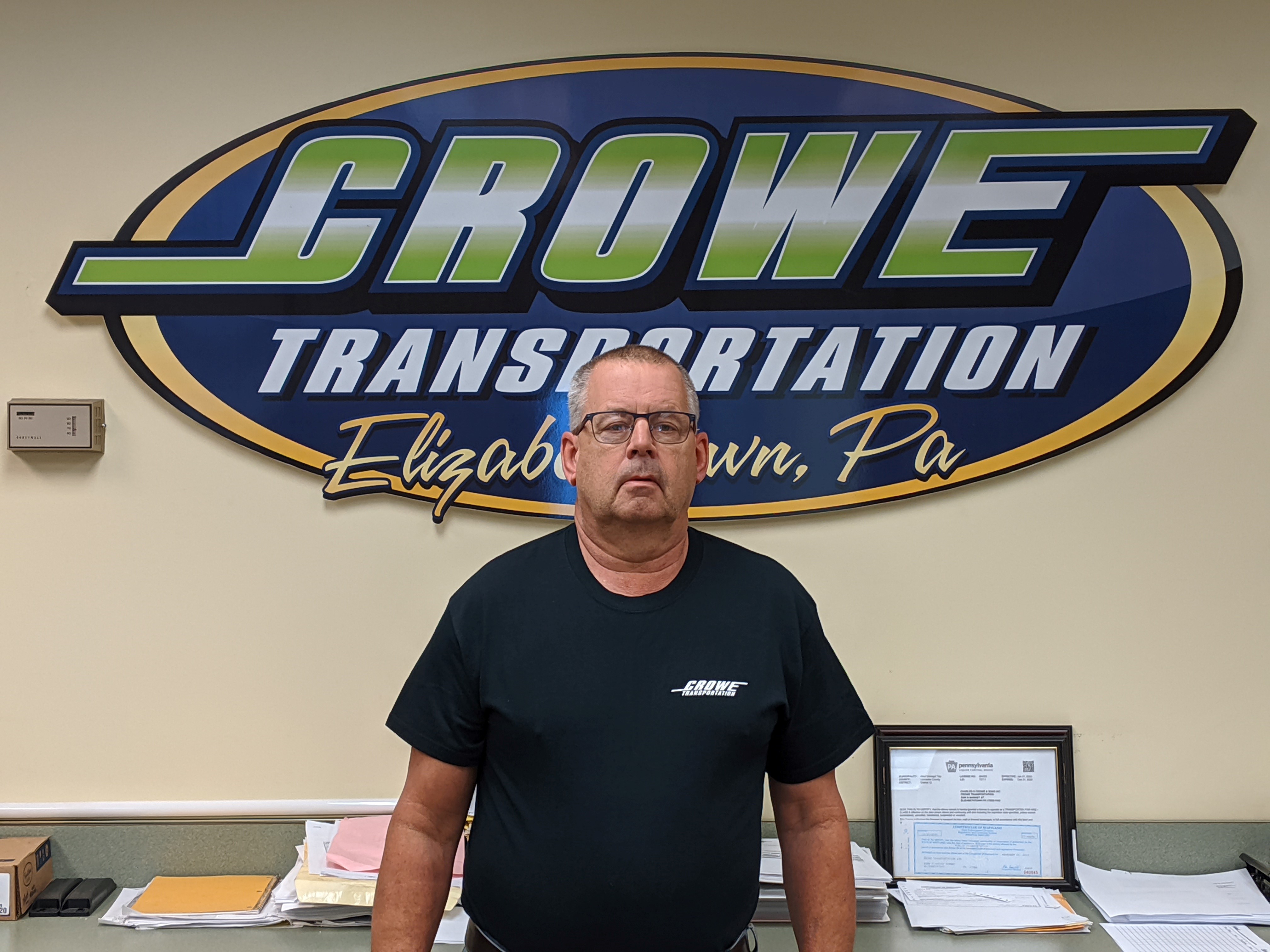 He's the voice Crowe Transportation's fleet drivers hear when they are on the road.
He keeps in touch with them to make sure they are on the correct route and will reach their destination on time.
He is the first line of communication with each client, interacting with them, keeping them informed and answering any questions they may have about their delivery.
Marlin Martin has been with Crowe Transportation for almost 25 years.  He started as a mechanic, moved into warehouse maintenance and for the past six years has been Operations Manager.  His job duties include managing and overseeing warehouse operations as well as trucking dispatch.
"Marlin is the guy that is responsible for Crowe Transportation's daily schedules," states Brian Crowe, owner.  "He is an essential part of our team – keeping us on task and on time.  And when I am not in the office for whatever the reason, I have no hesitation placing him in charge of the crew.  He is excellent at what he does and has been with us for a long time; he knows what needs to be done and when it needs to be done."
When Martin is not behind the dispatching board or in the warehouse, he enjoys gardening, riding his four-wheeler, and spending time with his two daughters, as well as his six grandchildren.