Local/Regional Long-Haul Truck Drivers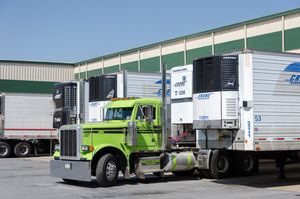 ABOUT US
At Crowe Transportation, we take pride in the quality of our employees. We are a family-owned, 100% food-focused carrier that has been in operation since 1968 in Elizabethtown, Pennsylvania. For more than five decades, our team of transportation, warehousing, and logistics experts are focused on delivering solutions that fit the specialized needs of our large and small food clients. We treat our drivers like family. Our clients span along the East Coast –from Maine to Florida to as far west as Chicago. We have experience with food-grade products of all kinds. This includes refrigerated and frozen products to liquid and dry goods. If you're looking for an exciting career opportunity, look no further. Contact Crowe Transportation today.
JOB REQUIREMENTS
Qualified candidates would require a valid driver's license and a CDL license
High school diploma or equivalent preferred
Minimum of three years driving experience in commercial transportation or a graduate of an accredited truck driving school
Ability to operate a tractor-trailer truck safely and efficiently
Ability to read and correctly interpret route manifests and invoices
Possess knowledge of all applicable state and federal DOT regulations
Ability to lift 60-75lbs
JOB RESPONSIBILITIES
Operating a tractor-trailer in a safe, professional manner at all times
Providing exceptional customer service and delivering products on time
Backhauling
Maintaining daily DOT logs
Conducting pre and post-trip inspections in compliance with DOT regulations
JOB TYPE
FULL TIME
TO APPLY  
Please email info@crowetransportation.com with the following:

Completed application – can be found here
Have a copy of your driver's license, DOT physical card and social security card available for a follow up
Availability
Why should you be considered for this position?
Any questions about the position or company
Thank you for your interest in Crowe Transportation. We look forward to meeting you.
Crowe is an equal opportunity employer.
For more information, contact us today.